Riverside Youth Theatre Summer School 2020
Riverside Musical Theatre
Summer School 2020 Online!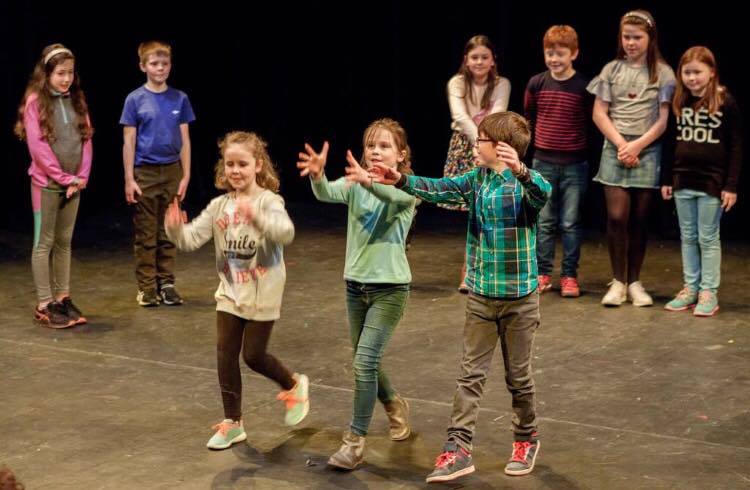 8 - 18 years old
Directed by Ben Levy
The Riverside Youth Theatre's (RYT) Musical Theatre Summer School ONLINE is a nurturing and fun environment for children and young people providing dynamic and high quality training in acting, singing and dance for musical theatre.
Participants aged between 8-18 will benefit from online skills classes, delivered online via ZOOM by our team of highly qualified and experienced teachers as well as from a series of industry masterclasses run by West End performers and creatives. All students will have the opportunity to take part in a series of lockdown-friendly performance projects – ensemble singing videos, recorded acting projects and dance videos to create our very own virtual musical theatre SHOWCASE!
Monday 10th August 10am – 5pm
Tuesday 11th August 10am – 5pm
Wednesday 12th August 10am – 5pm
Thursday 13th August 10am – 5pm
Friday 14th August 10am – 5pm
Saturday 15th August – 5pm
Update in light of recent events
In the past, Riverside Musical Theatre Summer School has always sought to provide a dynamic, nurturing, fun and focused environment for children and young people to learn and key performance skills in musical theatre, and to allow them a platform of their own to demonstrate what they have learnt. In light of the COVID-19 pandemic, it is abundantly clear that a face-to-face course is not possible, but we are still completely committed to delivering unique, high quality training for all participants, allowing them to build on their skills, express themselves creatively, learn more about the musical theatre industry and what it's like to train and work in it as well perform their work in an online showcase release.
What's different this year?
The school will take place over the course of 6 days from Monday 10th August – Saturday 15th August and will be £100.
Due to the COVID-19 pandemic, there is reduced capacity of 15 children per session (instead of 30) which will mean your child will have more one-on-one time with tutors than before.
The school will be delivered through Zoom by Ben and his team of facilitators who have previously worked on the school, Venessa Chapman and Paul Sleet.
The school will include special West-End workshop with a West-End star Noah Thomas (Jamie New - There's Something About Jamie), SHREK The Musical Workshop – A 1 hour dance workshop learning original choreography as performed in the West End production with Damien Poole and In Your Space Circus workshop (the leading Circus and Street Theatre Company in Northwest of Ireland) will lead a workshop in circus skills (e.g. juggling, hula hooping) suitable for delivery at home via ZOOM.
Full details are available in the information pack in the link below
Want to sign up?
Email it to Roisin Daley, marketing and box office manager and she will get back to you to confirm your place and to arrange payment. r.daley@ulster.ac.uk
We'll be in touch before the course starts to confirm the fine details
For questions, and more information please contact Roisin at r.daley@ulster.ac.uk
*Please note fees for the Riverside Youth Theatre cannot be exchanged or refunded.